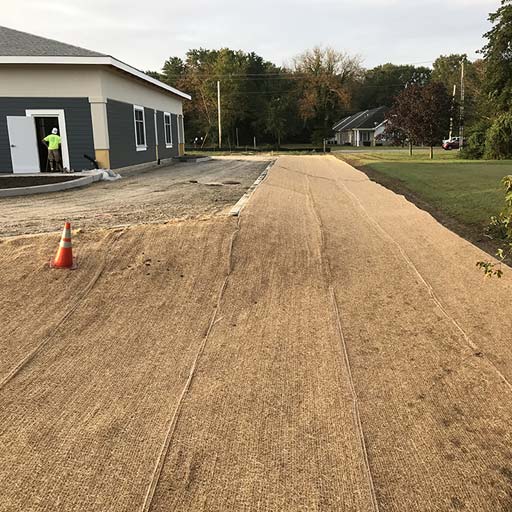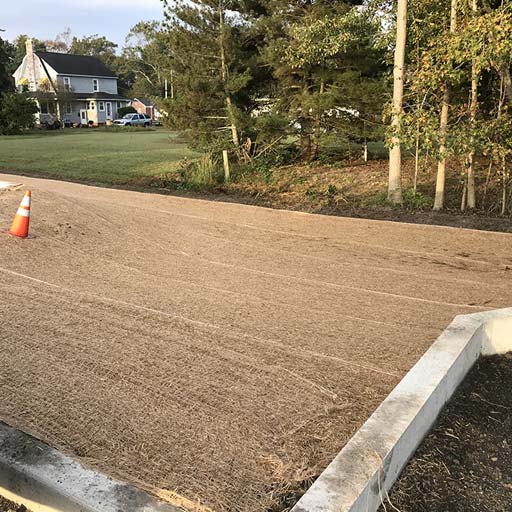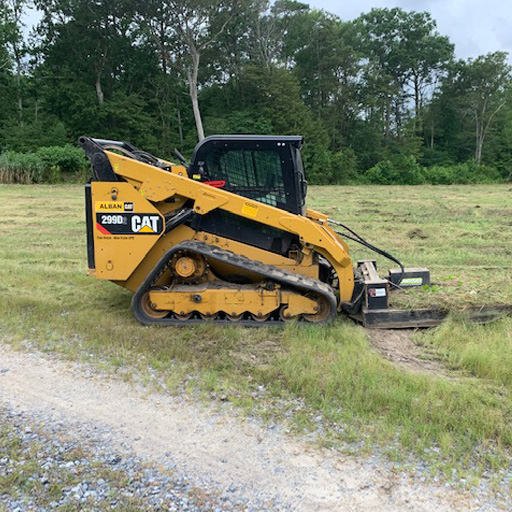 Erosion controls are used in natural areas, agricultural settings, or urban environments. In urban areas erosion controls are often part of stormwater runoff management programs required by local governments. The controls often involve the creation of a physical barrier, such as vegetation or rock, to absorb some of the energy of the wind or water that is causing the erosion. They also involve building and maintaining storm drains. On construction sites they are often implemented in conjunction with sediment controls such as sediment basins and silt fences. Bank erosion is a natural process: without it, rivers would not meander and change course. However, land management patterns that change the hydrograph and/or vegetation cover can act to increase or decrease channel migration rates. In many places, whether the banks are unstable due to human activities, people try to keep a river in a single place. This can be done for environmental reclamation or to prevent a river from changing course into land that is being used by people. One way that this is done is by placing riprap or gabions along the bank.
Residential

erosion control
If you have noticed soil around the foundation of your home is eroding, it is more than likely due to your gutters being clogged or your downspouts and/or sump pump are releasing water too close to your home. Justice Sealcoating and Excavating can come by to evaluate your property and take care of all your water problems. We will evaluate your property and come up with a drainage solution. We can then backfill along your foundation and grade the area to slope all water away from your home.
What Our Clients Say About Us
Allen with Justice Sealcoating does amazing work at great prices. I use him as a subcontractor for the Delaware area and could not be happier with his all-around asphalt maintenance work. I hear nothing but great things from customers about him and his work. I would highly recommend him to anyone looking for any asphalt maintenance.
I have been using Justice Sealcoating as my go-to asphalt contractor since they came into the business in 2017. As a local business owner here in Delmarva, quality doesn't cost, it pays, and In this case, that statement couldn't be more accurate. Allen is a dependable contractor with competitive prices and superior work that I would recommend 10/10.
As a repeat customer, I am very pleased with the sealcoating of my driveway that Justice Sealcoating has provided time in and time again. Attention to detail is very important to me as well as being educated about the services I am paying for. Allen will be my go-to guy for years to come.
COMMON QUESTION AND ANSWERS
Commercial and Residential Asphalt Sealcoating in Delmarva
Justice Sealcoating & Excavating specializes in commercial and residential asphalt sealcoating, line striping, pothole repairs, crack filling as well as other services for its customers throughout Delmarva. We are a one stop shop for all your asphalt needs, as we have done extensive research on asphalt products to keep up with industry standards. Our goal is to provide you with high-quality services and solutions that will keep your asphalt or new investment protected for many years to come.
Justice Sealcoating & Excavating is a fully licensed and insured company that has the skills, expertise, honesty, and reliability to get the job done beyond your expectations,
contact us
to schedule your free consultation.