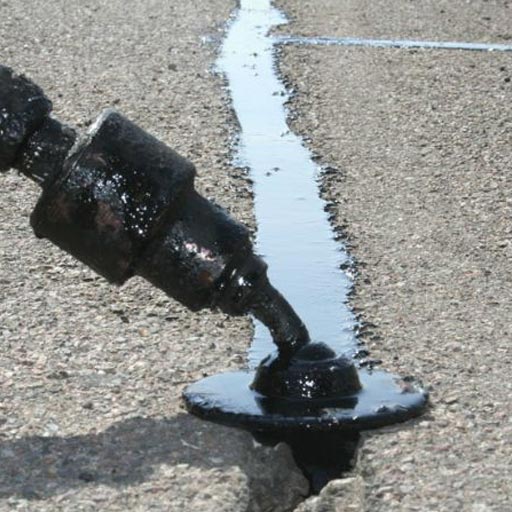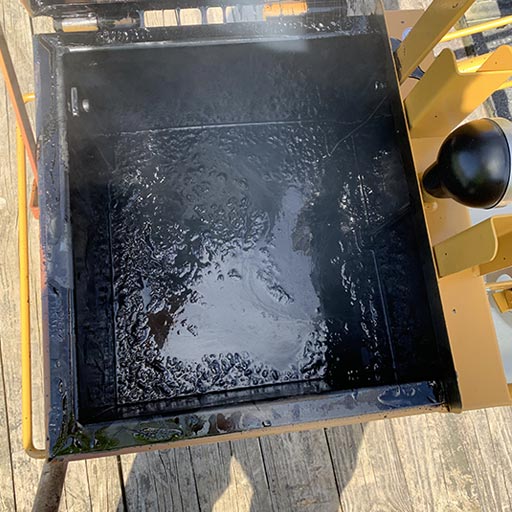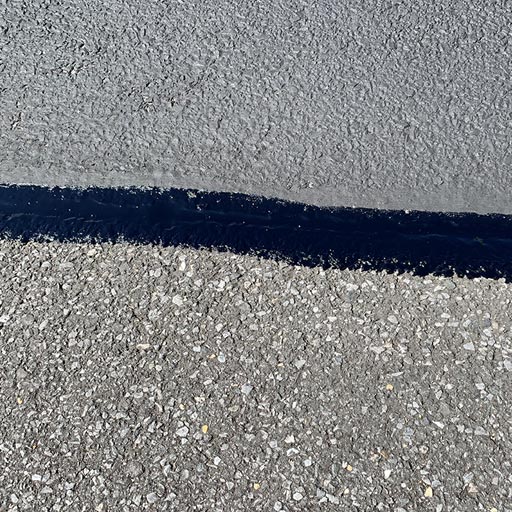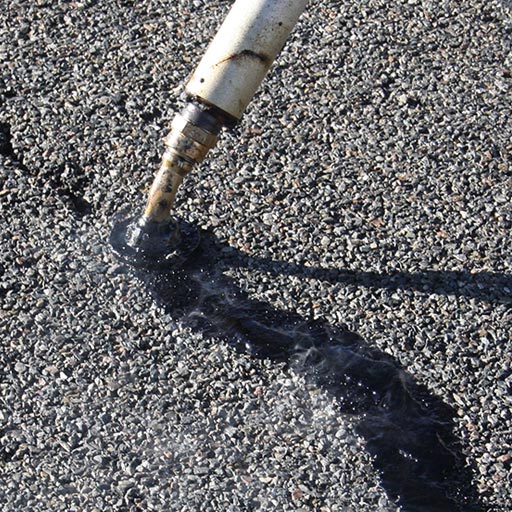 Asphalt cracks are unsightly and uninviting – but that is not the only reason they're a problem. Cracks also threaten the overall strength of your pavement, leading to severe structural issues and expenses over the long term. Cracks allow water to penetrate your pavement and seep into the underlying base layers, where they can create voids that turn into potholes and eventually destroy your asphalt's foundation. The good news is that you can prevent this minor repair issue from becoming a major one. 
What is hot pour crack filling? – Hot pour crack filling is a commercial grade rubberized DOT approved material used on roadways, parking lots and air strips, it is applied at 350 degrees.
Cost Effective

Crack Filling
Our cost-effective Crack Filling service helps you increase the life of your parking lot. We only use only the finest state of the art materials and repair equipment to help ensure your total satisfaction.
What Our Clients Say About Us
Allen with Justice Sealcoating does amazing work at great prices. I use him as a subcontractor for the Delaware area and could not be happier with his all-around asphalt maintenance work. I hear nothing but great things from customers about him and his work. I would highly recommend him to anyone looking for any asphalt maintenance.
I have been using Justice Sealcoating as my go-to asphalt contractor since they came into the business in 2017. As a local business owner here in Delmarva, quality doesn't cost, it pays, and In this case, that statement couldn't be more accurate. Allen is a dependable contractor with competitive prices and superior work that I would recommend 10/10.
As a repeat customer, I am very pleased with the sealcoating of my driveway that Justice Sealcoating has provided time in and time again. Attention to detail is very important to me as well as being educated about the services I am paying for. Allen will be my go-to guy for years to come.
COMMON QUESTION AND ANSWERS
Commercial and Residential Asphalt Sealcoating in Delmarva
Justice Sealcoating & Excavating specializes in commercial and residential asphalt sealcoating, line striping, pothole repairs, crack filling as well as other services for its customers throughout Delmarva. We are a one stop shop for all your asphalt needs, as we have done extensive research on asphalt products to keep up with industry standards. Our goal is to provide you with high-quality services and solutions that will keep your asphalt or new investment protected for many years to come.
Justice Sealcoating & Excavating is a fully licensed and insured company that has the skills, expertise, honesty, and reliability to get the job done beyond your expectations,
contact us
to schedule your free consultation.